Half-priced dining launches in London
April 2018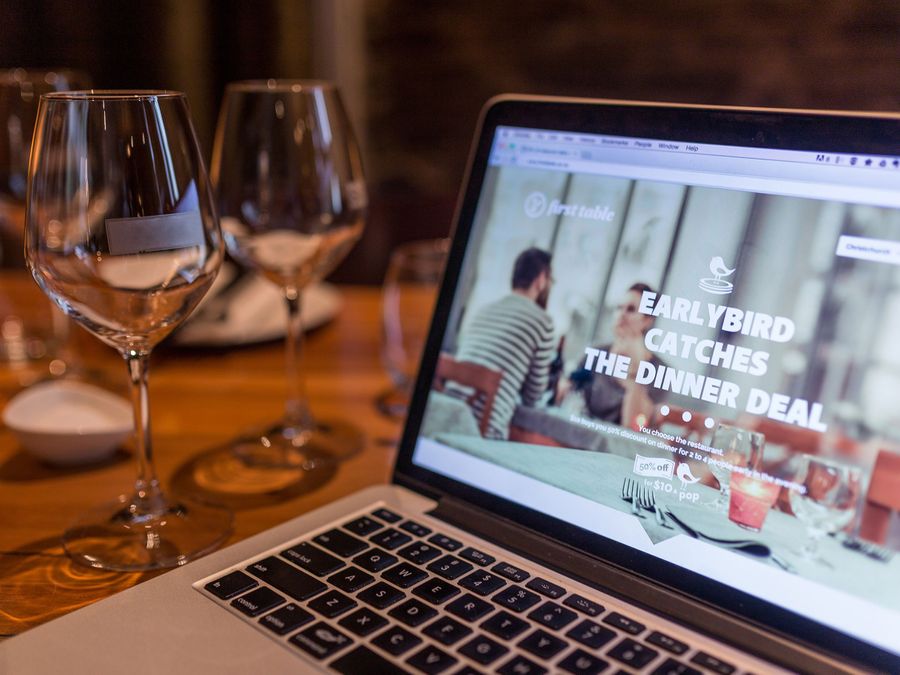 First Table has a community of over 170,000 passionate diners, accessing around 700 restaurants in 35 major cities, mostly across New Zealand & Australia, until now.
Landing in London shows they are not slowing down. Having just last year, 'roasted' past 100,000 bookings, while opening 12 new territories in just as many months, this is likely not to be scoffed at.
"Arriving in London is a huge milestone on our trajectory, we're super excited to be here!" proclaims their Brixton based, First Table London Director, Kate Loisel.
First Table's success may well be in part to its upfront simplicity for both their diners and restaurant advocates. A diner always receives 50% off their table's food bill (parties of 2 - 4 people only), simply by finding an early-bird table on the site, and securing it with a small booking fee (£5 GBP/$10 AUD).
"In Australasia, First Table's unique concept is becoming what the happy-hour is to a bar…but with quite a lot more reach," laughed Kate.
This Spring, their community will be racing to get their elusive early-bird tables and begin appraising some of London's best! Including — Treves & Hyde, Tom's Kitchen Canary Wharf, Snaps & Rye, Enoteca Rosso, Tonkotsu, Paladar, The Perception at W London, Farmacy, Hood Streatham, Beach Blanket Babylon, Tiger Tiger and Bo Drake to name a few. With more coming.
The First Table diner and guests get to try a new spot at a heavily discounted rate. Then later, are kindly prompted to share their experience, in-turn bolstering that restaurant's reputation and in no small part. It could be just a quick star-rating, an online review, providing some valuable private feedback, or simply just telling their friends and family.
"The great thing about First Table is that it makes it affordable for people to try new places often. We all have our favourite haunts of course, but then time and time again, we see our diners discover a new place through First Table and become loyal patrons. They either have such a great first experience or just find some sort of 'connection'…" said Kate.
The platform may solve the age-old problem of a slow evening start. But then First Table also has an in-house digital marketing team, focused on delivering effective, local advertising and "brand amplification" for all their restaurant members – of exceedingly good calibre too. The catch for them? None. They do that for free.
"The cumulative results here are phenomenal. We're simply assisting restaurants doing great work to get the recognition they deserve, and just for doing what they do best. No matter what their size, influences or backstory is" Kate empathised.
In today's age of social media 'storms' and online reputation fiascos, this should likely present a massive win for restaurateurs. First Table is now in their fourth year of operation, with hundreds of grateful restaurants on-board, all advocating what First Table is doing and how.
"We're super excited to roll out our unique value proposition, both for Londoners and the ridiculously good quality restaurants you can find literally everywhere.
"The common ground that really makes us tick? It's a simple passion for food and sharing the joys of a really great restaurant experience.
It's fantastic to be here! We're thrilled to begin championing all London has to offer." concluded Kate Loisel.
Sign up for First Table in London
Sign up with promo code WELCOMEUK and you'll get £2.50 free credit to get you started:
Restaurateurs can find out more information here.
About First Table
First Table launched in Queenstown, New Zealand in 2013 to overcome one of the hospitality industry's oldest problems: slow starts to evenings. It has since helped more than 170,000 diners discover the best restaurants in their area without breaking the bank.
Diners
Join more than 500,000 diners who already ❤ First Table.
Learn more
Restaurateurs
Join more than 1,400 restaurants who already ❤ First Table.
Learn more